4 SIGNS YOU'RE LETTING YOURSELF GO OVER CHRISTMAS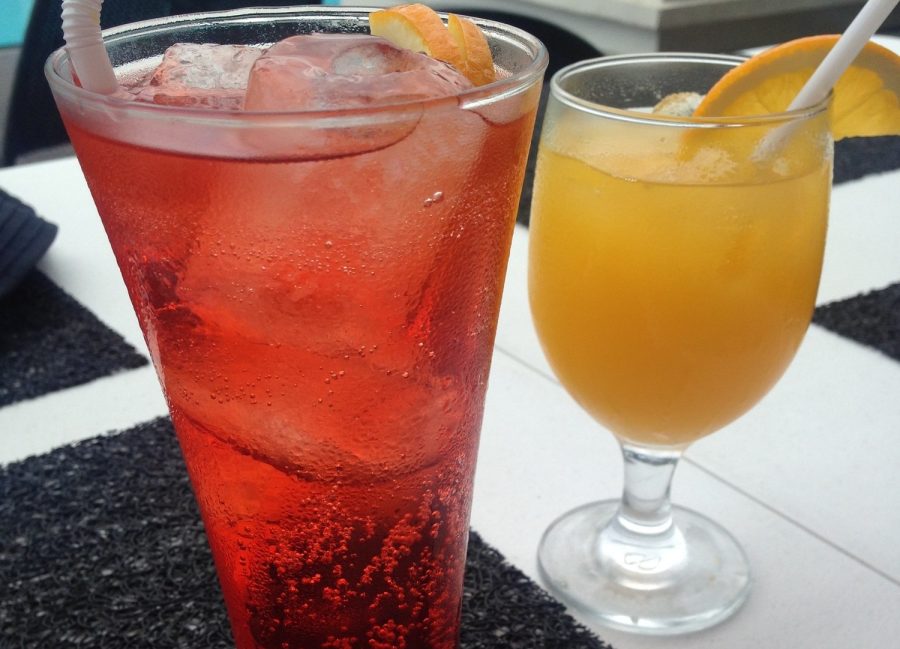 Who doesn't love the festive season? End of year celebrations, boozie Christmas parties, cocktails by the pool, roast turkey and the best part of all – the Christmas Trifle!
The year is almost done and your body starts to mentally kick into wind down mode.
STOP RIGHT THERE!
This is where most of us fall down, in the health department that is, and all of the good choices, discipline and gym schedules are thrown out the window to be replaced with party schedules, buffet lunches and endless amounts of alcohol.
Now I don't want to be the killer of Christmas and all that goes with it, but it's been proven that this time of year is the trickiest to navigate, especially if you're determined to stick to your health and fitness goals.
Have you noticed how a friend will come back from a holiday at least 2-5 kgs heavier than when they left? Maybe you've noticed this in yourself or your partner perhaps?
Trouble is, when we're in relax mode and excited to be ending the year, catching up with friends and relatives and generally winding down, we tend to want to "treat" ourselves a little more. It' s not a bad thing. It's just about being mindful to not over-indulge when you know what's on the horizon for the next few weeks.
HERE'S 4 SIGNS TO WATCH FOR THAT ACT AS RED FLAGS IN YOUR FIGHT TO STAY ON TRACK OVER CHRISTMAS AND NEW YEAR.
1. You're sleeping in.
If you're already in holiday mode and the alarm clock has been resigned for the year, you're probably enjoying the extra hours of sleep in the morning, knowing there's no set work schedule forcing you to get out of bed. This is the first danger sign. Since there's no routine, you're likely to slip into a bad one by default.
2. That extra dessert won't hurt.
Your boss has treated you to a buffet Christmas lunch to celebrate the end of a successful year and the food is simply, well, endless! The dessert bar is just as comprehensive as the salad bar and it would be rude not to get your money's worth, wouldn't it?
Trouble is you've also got another 3 buffets to attend over the next 2 weeks and your mother has promised she'll make that mouth watering trifle that you know only comes around once a year at Christmas lunch. Over-eating has officially begun.
3. You're skipping spin class.
Gym has been replaced with cocktails by the pool and if it wasn't for your best mate with the resort style pool complete with swim up bar (aka wife with drinks and nibblies tray) you'd be happily spinning away those extra kilos from the buffet the day before. Note to self: Don't blame the friend! If you're skipping the gym or any fitness routine for that matter, then you really need to ask yourself why. Are you just being lazy because it's that time of year or is something else holding you back? Adopt a no excuses attitude and stick to it!
4. You've replaced oatmeal with pancakes.
A year full of strict "good start to the day" breakfasts is now on a hiatus because well, it's Christmas! We all deserve one cheat day a week so if it's Sunday then sure, indulge away. Just don't make it every other day or you'll throw your system (and scales) completely out of whack.
SO THERE THEY ARE. 4 RED FLAGS TO STEER CLEAR OF.
You'll be thanking me in the new year when everyone else is complaining about how much weight they've put on over Christmas.