7 IMPORTANT BENEFITS OF HEALTH AND FITNESS AT ANY AGE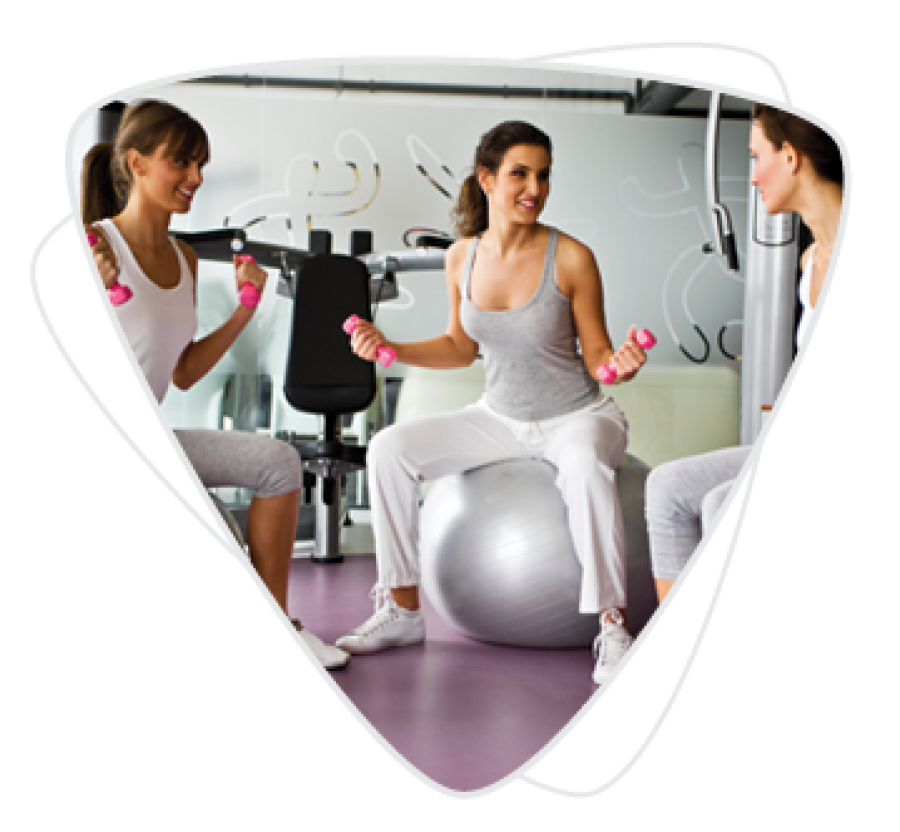 If there is an investment that would guarantee you returns throughout the length of its term, it would undoubtedly be your health and fitness.
YOU CAN NEVER LOSE BY INVESTING IN A HEALTH AND FITNESS LIFESTYLE, AND THERE IS NO AGE REQUIREMENT!
You can start investing at a young age and reap the rewards of being healthy and fit, well into your later years.
As we get older, the benefits of living a healthy and fit lifestyle become more evident. Our responsibilities become greater, we become more exposed to different types of stresses and time becomes a valuable commodity.
Inversely, as we age, our bodies tend to break down faster. Our metabolism slows down the moment we cross 34, cognition diminishes at 45 and pre- existing conditions become evident at 50.
That's why you just can't do the things you used to do in your early teens and twenties.
Clearly there is no cure to the ravages of ageing but by investing in your health and fitness, you can potentially live a long, pain- free and active life well into your golden years!
HERE ARE A FEW BENEFITS THAT ANYONE REGARDLESS OF AGE CAN REAP FROM ADAPTING A HEALTH AND FITNESS LIFESTYLE:
1. Increases Muscular Strength. A wonderful by- product of exercise is its natural ability to grow muscle. Any time you apply resistance to muscle, it will adapt by rebuilding its fibers until it becomes stronger. Then, you'll have to increase work load.
2. Improves Coordination. When you're active in physical activity particularly in sports, your body will develop neural pathways to help you learn the required functions and movements. You become more athletic!
3. Strengthens Bones. Osteoporosis is a dreaded condition that affects women. One of the best ways to prevent this is through exercise. Resistance training not only builds muscle; it also builds stronger bones and connective tissues.
4. Enhances Your Immune System. When you exercise regularly, blood circulation becomes more efficient. Your different organs are able to receive and process vital nutrients including oxygen. This includes your immune system which is important to fight off infections and viruses.
5. Lowers Body Fat. With regular activity comes the benefit of having increased metabolism. When your metabolism is cranked higher, your body becomes a fat- incinerating furnace! This is especially true when performing intense activity such as weight-lifting and interval training. Your metabolism stays elevated up to 48 hours after exercise!
6. Increases Confidence. When you are confident of what your body can do, your mind and spirit will follow. A health and fitness program is all about accomplishments. Every goal you achieve makes you confident that there is nothing you cannot do!
7. Prevents Mental Illnesses and Other Diseases. There are studies that show regular exercise can prevent dementia and the onset of Alzheimer's Disease. It all has to do with better circulation and flow of blood and oxygen to the brain. Exercise has also been proven to prevent certain types of cancer.
We've heard the saying, "health makes wealth and wealth makes health" ; the implication being that by staying healthy we can focus on wealth creation while young and have the means to pay for our medical bills when we age.
BUT WOULDN'T IT BE BETTER TO SPEND THE WEALTH CREATED BY ENJOYING AND EXPLORING LIFE RATHER THAN STAYING STRAPPED TO A HOSPITAL BED?
Remember, it is never too late to start living healthy. If you want to enjoy your sunset years, invest in a health and fitness program today! It's the one thing you WON'T regret.
Talk to us at Coops and we can put you on the right track, no matter what age or fitness level you're currently at.